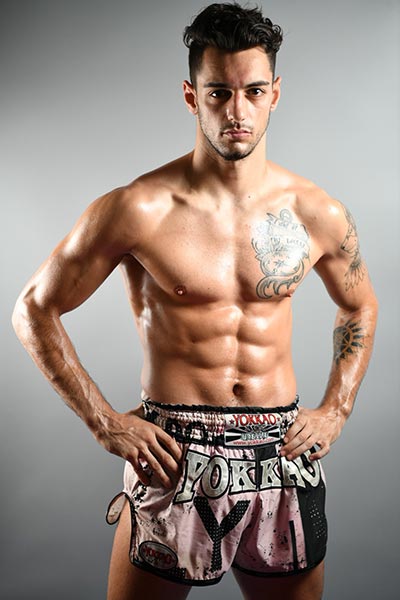 For over 12 years I am interacting in the Muay Thai scene with all of my heart. Following that voice inside me I have started pursuing my dream. I quit my job and got on a path not many could understand – but I did it anyway.
This voice brought me to Australia and to the Muay Thai head-coach position at Absolute MMA in Melbourne. All together I have stayed there for 3,5 years and participated in the biggest fight events.
During a training camp in Bangkok I met the owner of the famous YOKKAO GYM who offered me the sponsoring as a pro fighter. While training alongside superstars like Saenchai, Singdam Kiatmoo9 and many others I have fought on the biggest stages like the prestigious Lumpinee Stadium, MX Muay Xtreme, Thai Fight and on big Shows in China, Hong Kong and Cambodia that were also streamed nationwide on television.
After 3 great years of experience and adventure I decided to move back home to Germany, Munich where I'm based until present. 
During the time abroad I was able to meet and inspire many people to follow and support my journey which I am always grateful for. I have chosen a legacy over comfort and wellbeing in order to grow and reach a far bigger goal.
Muay Thai opened up the world for me and taught me humbleness, courage and discipline. Having received so much from hard work I have decided to share my knowledge and experiences with my community on social media.
Besides Instagram I am also working on content for my Youtube Channel and my Muay Thai and Fitness Website. I am aiming to teach practitioners step by step to help them to get in their best shape possible and embody the spirit of Muay Thai and Fitness.